The best in ergonomics, luxury and comfort, Verona's elegance offers a truly unique home theatre experience for every occasion. With LED cup-holders and ambient base lighting, premium top grain 9000 leather on the sitting surface, USB outlet and motorized recline mechanisms, Verona will create a memorable home theatre experience every time.
Top Grain Genuine Leather 9000

All our theater chairs that are specified to have leather feature Top Grain Grade 9000 leather. This means that only top grain leather is used for seating and armrest surfaces.

Ultimate Comfort

Valencia seating is designed with high quality, high resiliency foam in the seat cushion to be comfortable yet ergonomic, maximizing the enjoyment of your theater while minimizing fatigue.

LED Cup Holders

The LED Cup Holders allow you to hold your favourite beverages. Also the buttons around the cup holders allow you to control the recliner quietly and smoothly.

USB Charger

The USB charging station allows you to charge your phone or tablet while you lie down and enjoy the movie night.

Hidden Arm Storage

In your home theater, you want a place close at hand to keep all of your remotes, snacks and other devices. The convenient hideaway storage keeps everything within easy reach.

LED AMBIENT BASE LIGHTING

LED ambient base light creates a home theater environment that lets you enjoy your movie night.
Wall Hugging Design
Wall-hugging recline mechanism allows for a full recline while keeping seats close to the wall. This design saves the unnecessary spaces behind the seat to maximize the usage of the room space.
Leggett & Platt Mechanism
Our premium line features the internationally recognized Leggett & Platt's reclining mechanism. Designed for comfort that lasts a lifetime, and unparalleled ease of use.
Take your evenings to the next level with Tuscany's superior ergonomics. Providing support in all the right places, our double foam cushions were engineered for comfort.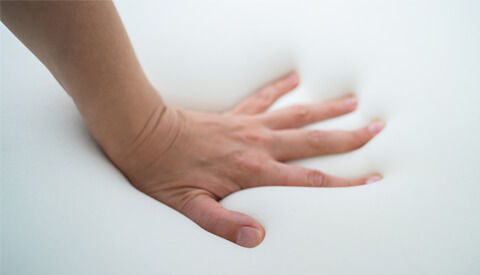 Wall-Hugging Recliner Design
Never waste an inch with our signature wall hugging design. Engineered to make the most out of any space while provide an expansive feeling, even when fully reclined!
Enjoy the Comfort of Premium Italian Nappa Leather
Make every day special and enjoy ultimate luxury in the comfort of your own home. Designed for pure pleasure, the Tuscany boasts buttery-soft Top Grain 11000 Grade Italian Nappa Leather that will bring utmost comfort to every evening.
With a touch of style that serves an important purpose. Diamond Quilted Stitching not only compliments the design of your home theater with a regal flair, but also adds a new layer of comfort to the ergonomic design of your seat.
Height
42 in / 106.7 cm
Width
84½ in / 214.6 cm
Depth
37½ in / 95 cm
Depth – Extended
66½ in / 168.9 cm
Height
42 in / 106.7 cm
Width
84½ in / 214.6 cm
Depth
37½ in / 95 cm
Depth – Extended
66½ in / 168.9 cm
Height
42 in / 106.7 cm
Width
106½ in / 270.5 cm
Depth
37½ in / 95 cm
Depth – Extended
66½ in / 168.9 cm
Height
42 in / 106.7 cm
Width
112½ in / 285.75 cm
Depth
37½ in / 95 cm
Depth – Extended
66½ in / 168.9 cm
Height
42 in / 106.7 cm
Width
100½ in / 254 cm
Depth
37½ in / 95 cm
Depth – Extended
66½ in / 168.9 cm
Height
42 in / 106.7 cm
Width
34½ in / 87.6 cm
Depth
37½ in / 95 cm
Depth – Extended
66½ in / 168.9 cm
Height
42 in / 106.7 cm
Width
62½ in / 157.5 cm
Depth
37½ in / 95 cm
Depth – Extended
66½ in / 168.9 cm
Height
42 in / 106.7 cm
Width
90½ in / 229.8 cm
Depth
37½ in / 95 cm
Depth – Extended
66½ in / 168.9 cm
Height
42 in / 106.7 cm
Width
56½ in / 143.5 cm
Depth
37½ in / 95 cm
Depth – Extended
66½ in / 168.9 cm
Height
42 in / 106.7 cm
Width
78½ in / 199.3 cm
Depth
37½ in / 95 cm
Depth – Extended
66½ in / 168.9 cm
Height
42 in / 106.7 cm
Width
100½ in / 254 cm
Depth
37½ in / 95 cm
Depth – Extended
66½ in / 168.9 cm
Height
42 in / 106.7 cm
Width
62½ in / 157.5 cm
Depth
37½ in / 95 cm
Depth – Extended
66½ in / 168.9 cm
Height
42 in / 106.7 cm
Width
90½ in / 229.8 cm
Depth
37½ in / 95 cm
Depth – Extended
66½ in / 168.9 cm
Height
42 in / 106.7 cm
Width
118½ in / 300 cm
Depth
37½ in / 95.2 cm
Depth – Extended
66½ in / 168.9 cm
Height
42 in / 106.7 cm
Width
146½ in / 372.1 cm
Depth
37½ in / 95 cm
Depth – Extended
66½ in / 168.9 cm